The Most Talked About Dress At Met Gala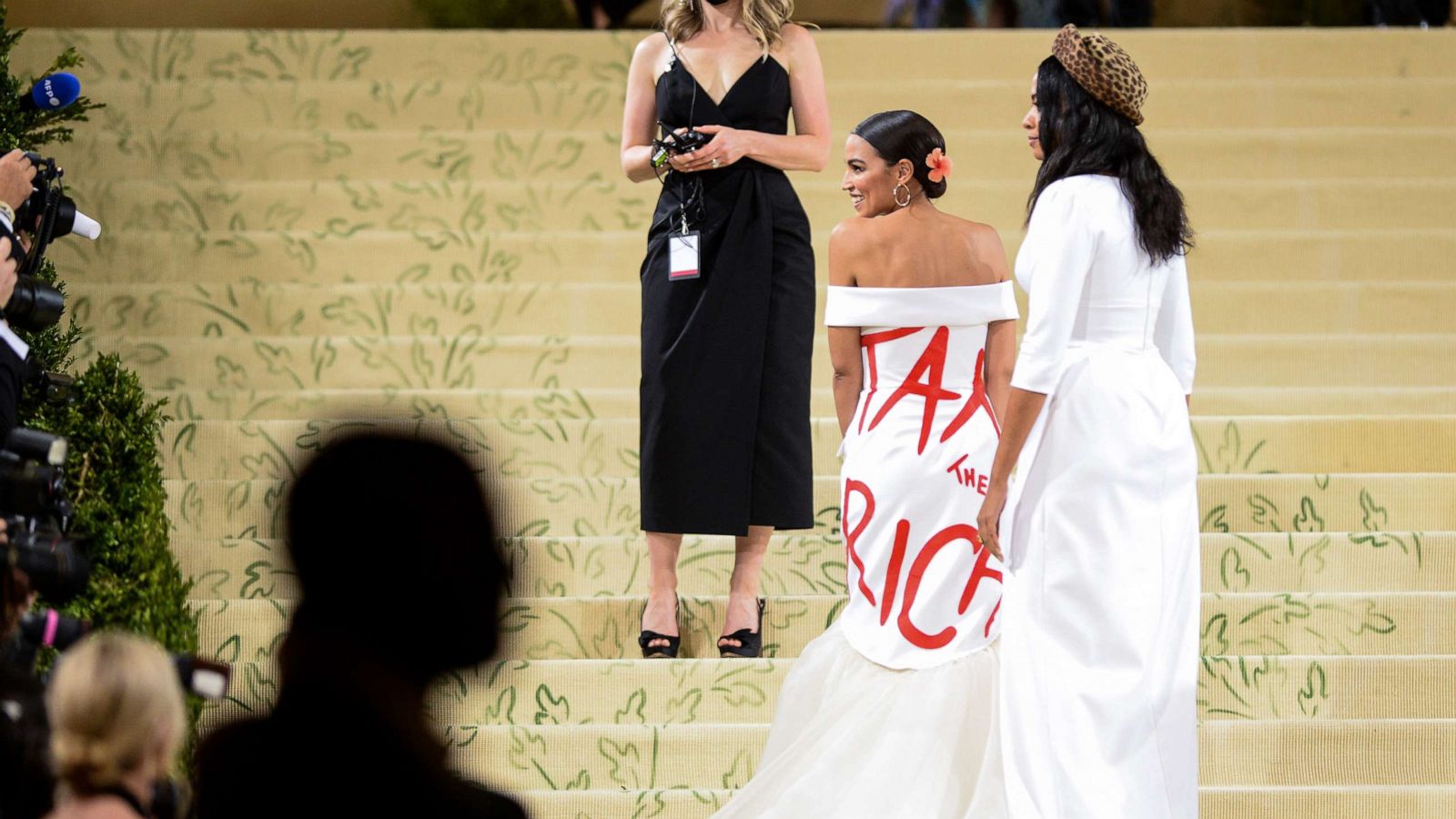 USA's democratic congresswoman Alexandria Ocasio-Cortez wore a gown to the Met Gala that was ebmlazoned in red graffiti text with the statement; "Tax the Rich". Read key points below to find out why this is the most talked-about dress of the Met Gala 2021.
AOC made her Met Gala debut and she used the opportunity to share a message she is passionate about. For this, she employed Fashion and wore big white gown splattered in big red letters stating: "Tax the Rich".
Speaking to reporters at the event, she explained why she had brought her message to the Met Gala;
"When we talk about supporting working families and when we talk about having a fair tax code, oftentimes this conversation is happening among working and middle-class people (on) the senate floor.
"I think it's time we bring all classes into the conversation," she continued.
While the gown was celebrated by many it was, equally met with harsh criticism by others. A lot of criticism revolved around a AOC's "hypocracy". After all, Met Gala's ticket is around $35 000.
Vanessa Friedman, chief fashion critic at the New York Times, took to Twitter to say, "Alexandria Ocasio-Cortez attending the $30,000-a-ticket #MetGala in a Brother Vellies gown blaring "Tax the Rich" is a complicated proposition."
AOC responded to criticism by sharing a google report on the "Tax the Rich" search after her attendance proving that her plan worked; her dress started a conversation. She also shared a comment on her socials:
"NYC elected officials are regularly invited to and attend the Met due to our responsibilities in overseeing our city's cultural institutions that serve the public. I was one of several in attendance. Dress is borrowed."
Aurora James, founder of the label Brother Vellies and a winner of the 2015 CDFA/Vogue Fashion Fund, made the dress.
Ocasio-Cortez shared how proud she is that the dress was designed "sustainably focused, Black woman immigrant designer" who first started selling her garments at a Brooklyn flea market.