Players Fined for Refusing To Wear Bikini Bottoms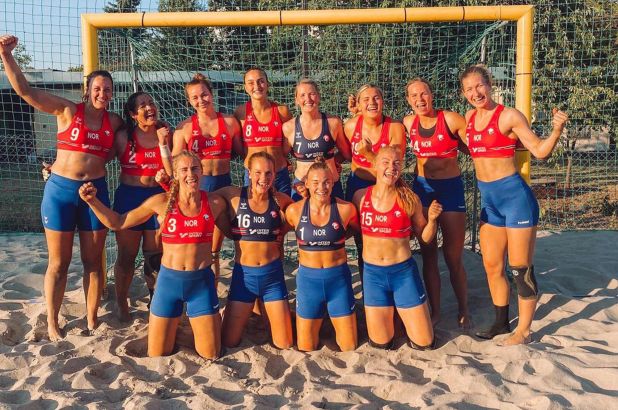 European Handball Federation fined the Norwegian beach handball team for wearing shorts longer than 4 inches. Key points are in the bullet points.
According to the International Handball Federation, female athletes need to wear bikini bottoms. The uniform rule states "a close fit and cut on an upward angle toward the top of the leg". The bottoms mustn't be longer than 4 inches ( 10 cm).
Men can wear shorts as long as 4 inches above their knees as long as they are "not too baggy."
Norwegian female athletes wore shorts instead of bikini bottoms and got a 150 euro fine each.
A spokeswoman for the International Handball Federation, Jessica Rockstroh, said on Tuesday that she did not know the reason for the rules. "We're looking into it internally," she said.
Ms. Rockstroh said that the organization's focus at the moment was on the Olympics, not uniforms.
She noted that Norway was the only country that had officially complained. She added; "Globally we know that other countries like to play in bikinis, for example, especially in South America," she said.