Pretty Little Thing Show Met With Protest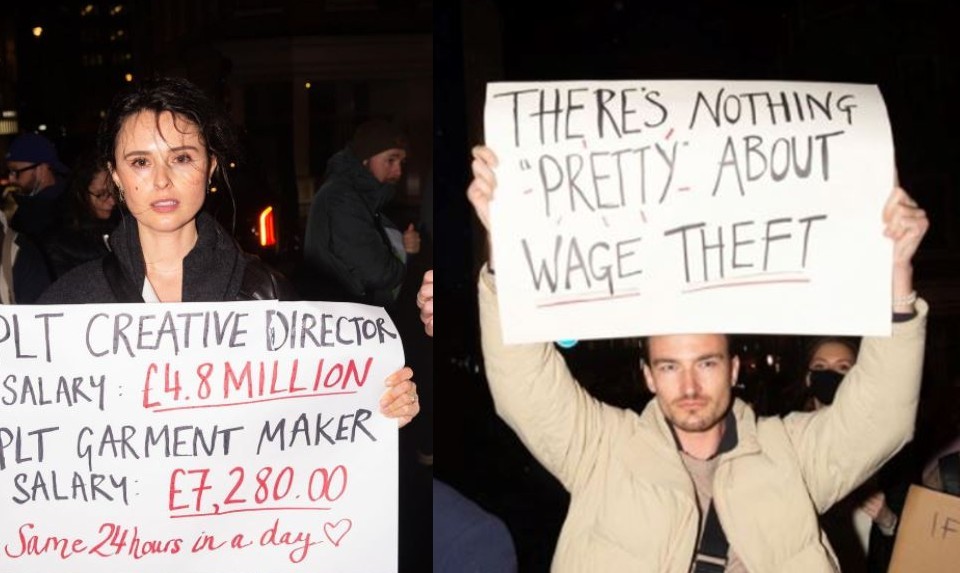 British Fast Fashion brand PrettyLittleThing unofficially kicked off London Fashion Week last week; while activists gathered outside the show to protest the wages paid to garment workers in the company's supply chain.
Key Points:
Boohoo-owned Fast Fashion brand PrettyLittleThing on the surface appears great; it's full of diverse, happy-looking women sporting colourful and trendy clothes.
Ironincally, the brand's inner-workings are pretty ugly. It doesn't use eco-friendly materials, instead opting for planet-damaging polyester in most of its lineup.
It publishes zero or minimal information about its supplier policies and audits, and it doesn't disclose any information about forced labour, gender equality, or freedom of association.
Last week, just before the brands runway show begun, demonstrators highlighted the difference between Molly Hague's salary ( creative director) and the wages paid to garment workers who work for Boohoo supply factories.
The fast Fashion brand's CEO is reportedly worth £1.42 billion while the people who actually make the clothes are paid somewhere around the £7k mark annual salary-wise.
Meanwhile, as creative director, Molly-Mae Hague is allegedly raking in £4.8 million per year.

Read more Fashion news.