Dress Code Rule Changed
After A Sexist Mandate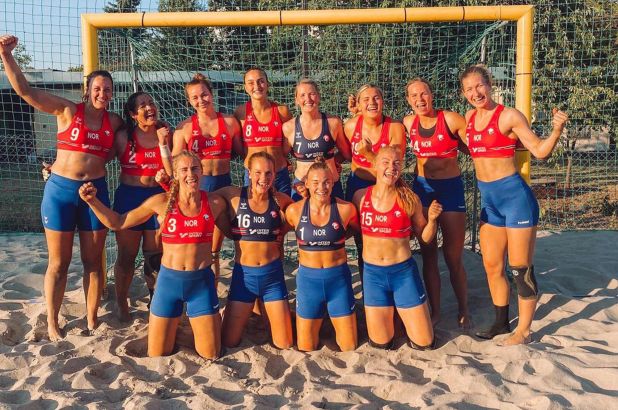 After several years of trying to change the female beach handball dress code players will finally stop being fined for wearing shorts. Read key points below.
In July 2021 Norwegian federation was fined because their handball players wore "improper clothing" at the European Championship in July. They wore shorts instead of bikinis.
Earlier this week it was announced that bikini-style uniforms are no longer mandated for the players.
Even though, Norwegian team who started the anti sexist dress code protest and players all over the world are happy with the amendment, they acknowledge that there is still a gender divide in the updated International Handball Federation (IHF) equipment rules.
Female players are told to wear pants "with a close fit" while men's shorts can be "not too baggy".
Read more Fashion news here.