Angelina Jolie Invites
Talented Tailors to Join Atelier Jolie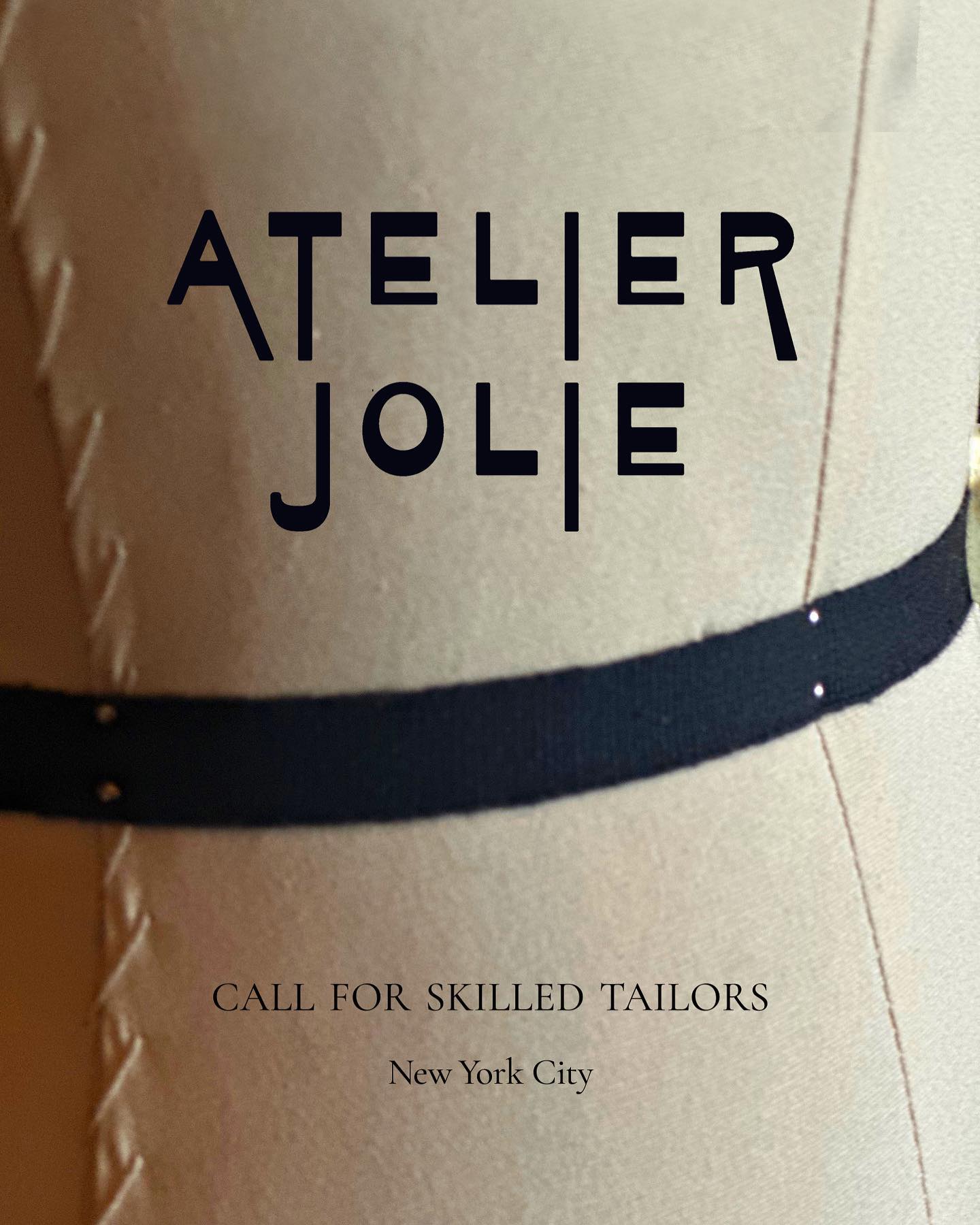 Angelina Jolie, the Hollywood star, philanthropist, and now, fashion entrepreneur, is on the lookout for skilled tailors to join the family of her newly launched fashion brand, Atelier Jolie
Atelier Jolie isn't just another celebrity fashion house. The eco-conscious brand seeks to democratize the fashion industry and foster self-expression. The brand is focused on making use of high-quality vintage material and deadstock fabric, which usually ends up in landfills. By breathing new life into these materials, Atelier Jolie is also aiming to address the growing crisis of textile waste.

The brand's first atelier is set to open in New York City. Jolie is specifically calling out to NYC-based tailors who understand the artistry of quality and creativity to join her global venture. While the current focus is on tailors in New York, Jolie assures that there will be many more opportunities in the future for talents around the world to join Atelier Jolie. As she puts it, "Everyone can join one way or another"​.

Atelier Jolie's mission extends beyond fashion. The brand aims to be an inclusive online resource for finding garment makers and creating one-of-a-kind pieces. Further, it aspires to share the richness of cultural heritage from global artisans and creators, and support the development of their own businesses.
With a clear vision and strong humanitarian angle, Atelier Jolie is set to disrupt the fashion industry. If you're a bold tailor ready to join this movement, visit www.atelierjolie.com/careers for more details.