China Pulled NBA Games Off Air For Sneakers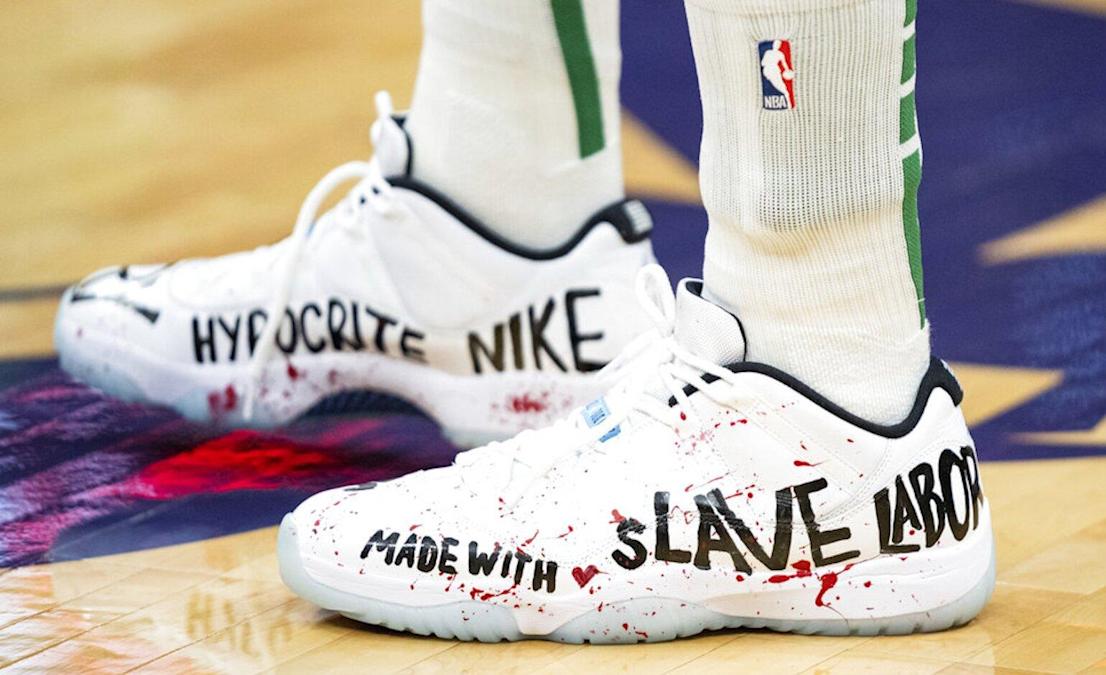 NBA player, Enes Kanter called out the Chinese Government and Nike for forced labor of Uyghur people and wore custom made sneakers at the game that had "Free Tibet" splattered all over them. Read the key points below.
The NBA player spoke about detention and forced labor of Uyghurs in a video he shared on his twitter account. He called out Nike for not speaking out and being transparent about their supply chain. "Who makes your shoes in China? Do you even know?" Kanter said, the footwear industry was "tainted" by the enforced labor.
Kanter finished his video with the following words:

"Don't forget, every time you put those shoes on your feet, or you put that T-shirt on your back, there are so many tears and so much oppression and so much blood behind it all."

This video was posted just days after he posted a video in which he wore a t-shirt with the Dalai Lama picture ( Tibet's exiled spiritual leader) and spoke about China's mistreatment of Tibetan people.

When China's Foreign Ministry spokesman Wang Wenbin was asked about Kanter's remarks he called him "clout-chasing, trying to get attention with Tibet-related issues."

"Tibet is part of China," Wang said. "We welcome unbiased friends upholding objectivity across the world to Tibet. In the meantime, we will never accept the attacks and smears on Tibet's development."

Enes Kanter sporting his sneakers at the game.

Enes Kanter wore sneakers with the message "Modern Slavery" ahead of an NBA game against the Toronto Raptors in Boston.
At The Knicks game at Madison Square Garden he wore sneakers that had "Free Tibet" splattered all over them.

Enes Kanter sporting freeTibet sneakers.

Both pairs were designed by Badiucao, a Chinese-born dissident cartoonist and artist based in Australia.
Soon after, The New York Times reported Thursday that Celtics games were pulled from Tencent, the Chinese company that streams NBA games (ESPN and Tencent have a content-sharing partnership, and Tencent is a rights partner of the NBA). Previous replays are no longer available, and upcoming games are not set to be shown.
Read more Fashion news.