Balenciaga Drops a $1,790 Trash Bag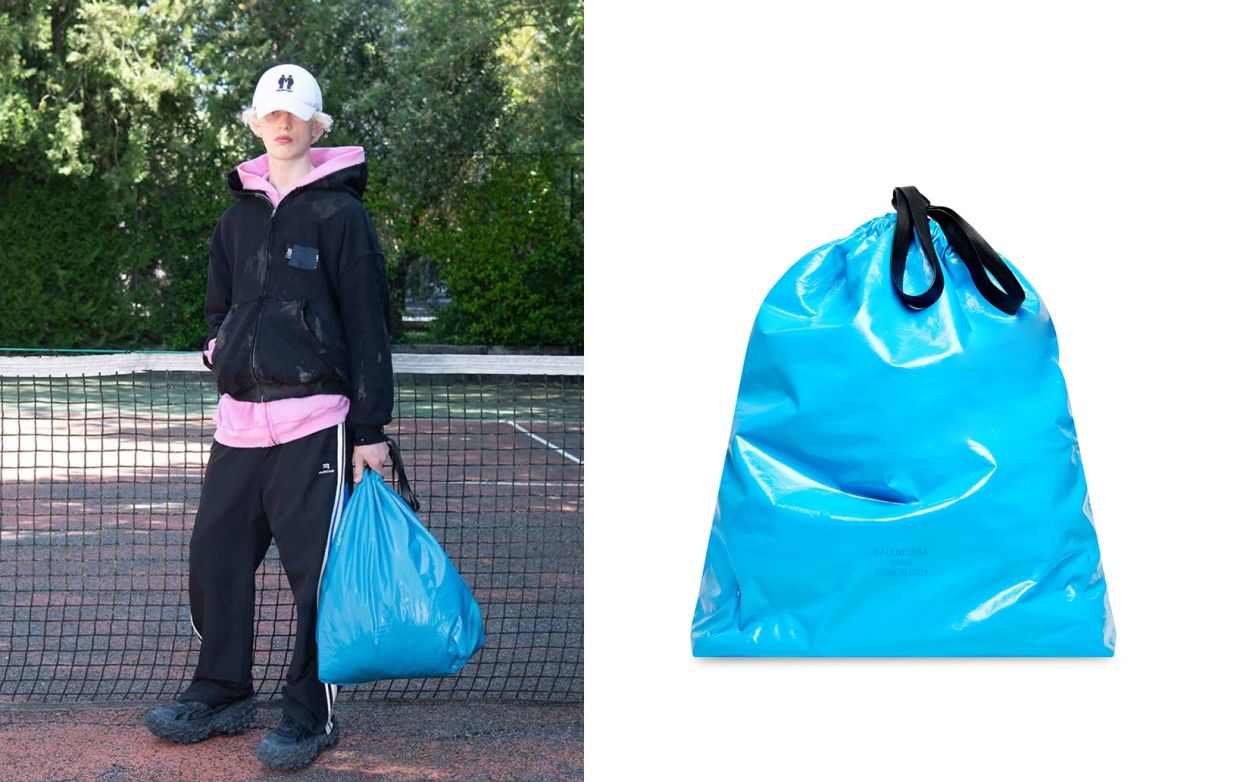 Balenciaga is rage - bating, again. The brand is selling a trash bag for $1,790.
Key Points:
The 'trash bag' stunt follows the now familiar formula Demna, creative director of Balenciaga is known for: selling outrageous objects at high prices, which question the definition of luxury and pokes fun at fashion.
The piece was first seen as the opening look from Balenciaga's Fall 22 show in which Gvasalia, who is Georgian and was once a child refugee, paid homage to the victims of the Ukraine war. Models trudged down a runway filled with artificial snow, recalling the refugee experience.
The bag is made of calfskin and comes black, white and red, blue and black color. Calfskin or calf leather is a leather or membrane produced from the hide of a calf, or juvenile domestic cattle. Now, that's outrages. A life shouldn't be wasted for a stunt.