Moschino Called Out For Stealing Designs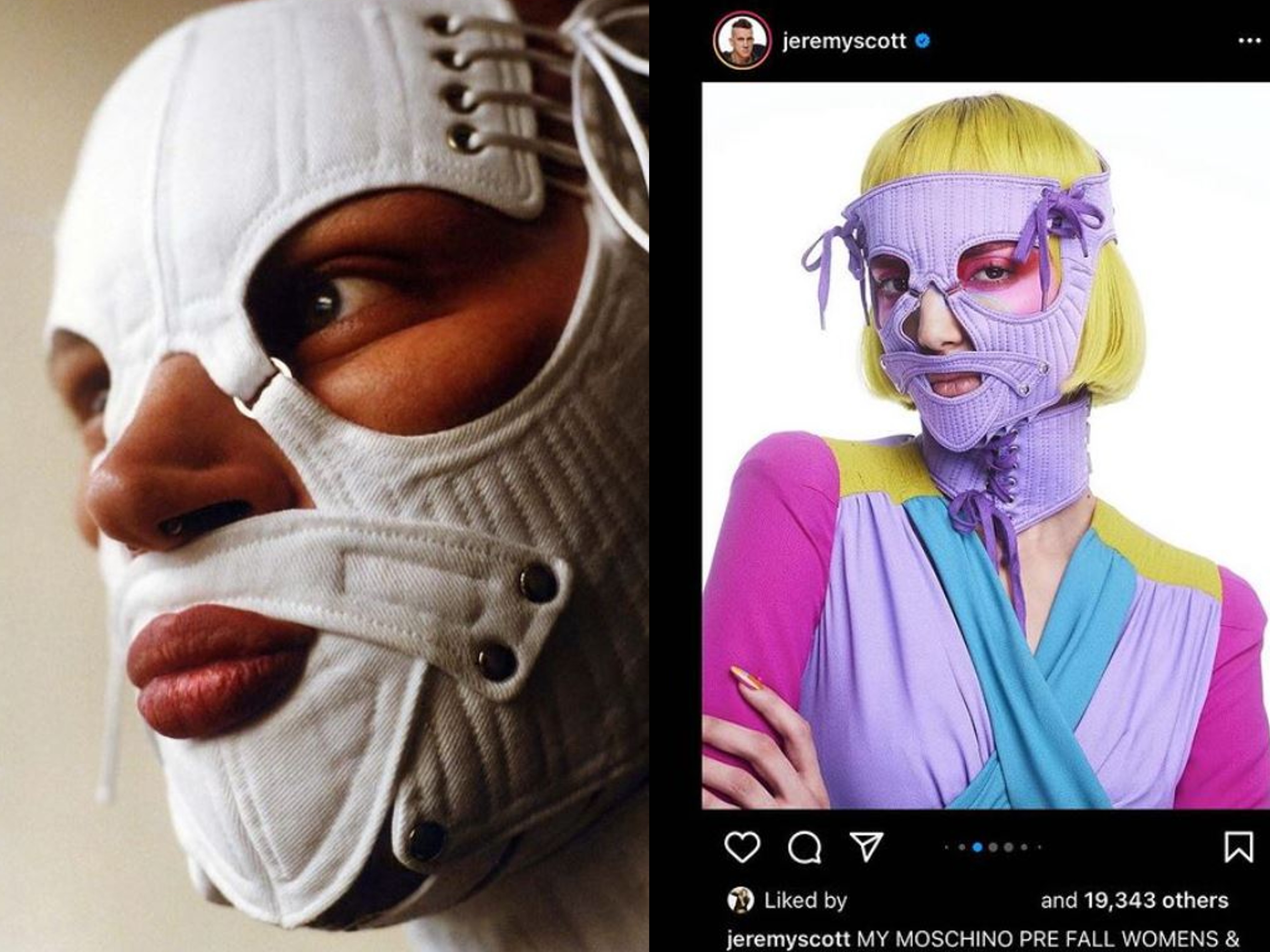 On the left "face-corset" designed by an artist Paddy Hartley. On the right Moschino's design.
London-based artist Paddy Hartley called out Moschino and their creative director Jeremy Scot for stealing his "face-corset" desings for Moschino's Pre-Fall '22 collection.
Key Points:
In an IG post artist Paddy Hartley called out Moschino's creative director Jeremy Scott for copying his designs. Moschino "face-corsets" show an uncanny resemblance to Paddy Hartley's designs from 2002.
"I had no involvement in the creation of the pieces for the Moschino collection nor was permission sought to replicate my designs," Hartley said on an IG post. "The facial garments and neckwear bear what I would consider more than a passing resemblance to my original Face Corset design from 2002."

Left, Hartley's design. Moschino's design on the right.

Hartley came up with the concepts in 2002;
"It was upon strolling through the fashion gallery and seeing the corset collection that I had the idea 'what if it were suddenly considered socially unacceptable to alter the face surgically purely for cosmetic purposes," Hartley said for DietPrada.
"Could you mimic the results of cosmetic surgery procedures with a garment, a corset for the face which could reposition the soft tissue temporarily in the same way a traditional corset for the body does?

Lady Gaga and Rihanna wearig Hartley's designs.

The designers work was seen on Rihanna and Lady Gaga and it was placed in Vogue, W, Harper's Bazaar and SHOWstudio. It was pivotal in my development as an artist and set the creative direction for my work for the next 15 years," Hartley said of the face corsets.
Scott denies having seen Hartley's work, citing vintage face coverings and a Rifat Ozbek neck corset from 1995. "THE REFERENCES I SENT TO MILAN WERE ALL VINTAGE AVIATOR FACE WARMERS AND SAID MIX IT W ALL THE BDSM ITERATIONS THAT EXIST AS THERE ARE SO MANY," he said.

Read more Fashion news.