Kamala Harris on the cover of Vogue
Vice President-Elect Kamala Harris is in news. Less for her politics and more for her fashion - read double cover of Vogue. There is a lot out there on this topic. Youtuber from HauteleMode argues that even though the story around this Vogue cover is interesting shouldn't be the only topic discussed.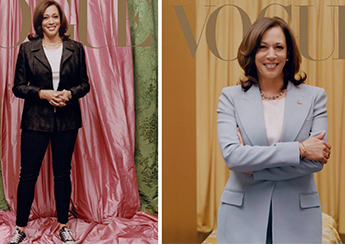 Pelosi's impechment outfit
Speaker of the House Nancy Pelosi has made a subtle statement by wearing the same outfit to the second impeachment of US President Donald Trump.
Vogue wrote that Nancy's message with the impeachment outfit was clear; "Can you believe we are doing this again?". - Vogue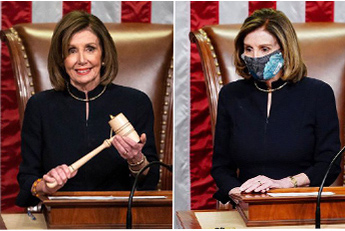 Fast fashion ignores Covid-19
"Textile factories making clothes for fast-fashion brands in Leicester, England, face an investigation by the UK health authorities after a workers' rights group found multiple instances of workers being put at risk of catching COVID-19. By flouting social distancing rules, these factories may have contributed to a new wave of infection in the city, which is now under local lockdown, the group said." - Business Insider
Future of fashion workers
"In Bangladesh, where the textile business accounts for 80% of the country's exports, factory owners face financial ruin, and the livelihoods of hundreds of thousands of garment workers are uncertain. "The situation is terrible. The Bangladeshi supply chain is in complete disarray with many foreign brands acting irresponsibly," said the managing director of the Ananta Group, Sharif Zahir, to The New York Times. His company owns seven factories (with a total of 26,000 workers) and supplies many fashion brands, including H&M, Zara, Gap, Levi's and Marks & Spencer." - NY Times