Australian PM Criticized For Not Wearing a Tie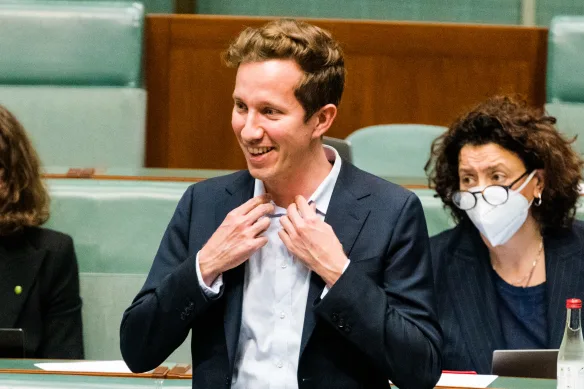 Australian PM was blasted by the opposition for not wearing a tie in a Parliment house while asking questions.
Key Points:
Max Chandler-Mather, 30, was preparing to ask a question about public housing last week during a question time in a a Parliament house when he was cut off by a furious Nationals MP.
Cowper Pat Conaghan stopped Max Chandler-Mather, from discussing a housing crisis and called for a point of order because Chandler-Mather wasn't wearing a tie.

"I draw your attention to the state of undress of the member".
Eventually Max Chandler-Mather was allowed to continue but not without a significant pushback from the opposition.
Later that day Chandler-Mather expressed his disdain:

"It's completely bizarre that I need to dress up like a businessman when this place is supposed to represent all Australians," he said.

"I stood up to talk about the housing crisis and the Libs wanted to talk about my tie."


Following the controversy Conaghan responded with the following: "This is not a barbecue. This is question time in the Australian parliament. What next, board shorts and thongs? Maybe a onesie in winter," he said in a statement following the controversy. "Some may say that it's a minor matter to not comply with the dress standard but what it says to many, including me, is that there is little respect for the tradition and history of our parliament.
According to the official rule book — the House of Representatives Practice (7th edition) — the standard of dress in the chamber is a matter for the individual judgment of the member, but "the ultimate discretion rests with the Speaker". Nowhere does it explicitly say that ties are mandatory.
This is just another way how people use fashion to minimize fellow humans. It's unprofessional and degrading.
Read more Fashion news.