Remembering Vivienne Westwood: A True Fashion Maverick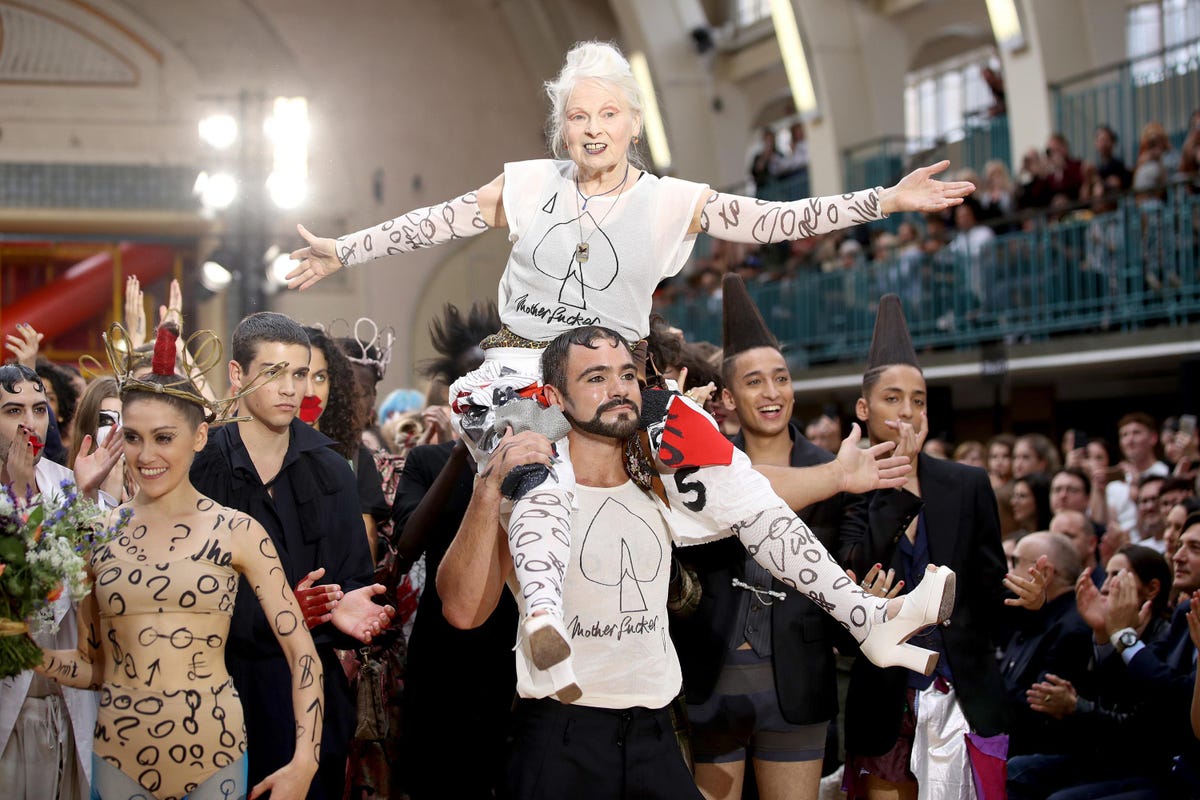 The fashion world has lost a true icon with the passing of Vivienne Westwood at the age of 81. Known for her contributions to the punk movement and her fearless embrace of self-expression and creativity, Westwood left a lasting impact on the industry and beyond.
A pioneer in the industry, best known for her contributions to the punk movement, left teaching to pursue fashion.

She played an instrumental role in the punk movement - a countercultural movement that rejected mainstream values and celebrated individualism, anti-establishment attitudes, and DIY creativity.

Westwood in her boutique

Westwood was attracted to the rebellious and anti-establishment spirit of punk, and saw it as an opportunity to challenge traditional fashion norms and create something new and unconventional.

Vivienne Westwood (right) ran a shop together with Sex Pistols manager Malcolm McLaren.(Getty Images: Daily Mirror/Bill Kennedy)

In 1971, she opened a clothing store called "Let It Rock" - a hub for the emerging punk movement in London. However, it was Westwood's second store, "SEX," that really made a name for itself, thanks to its provocative window displays and fetish clothing.

Westwood's involvement in the punk movement not only helped to shape the fashion of the time, but also influenced the broader cultural and social landscape.

The Pirate Collection: In 1981, Westwood presented her first collection for men, called "The Pirate Collection," which was inspired by 18th-century pirate costumes.

Her innovative and unconventional designs and her embrace of the punk spirit of rebellion helped to challenge traditional norms and inspired others to embrace their individuality and creativity. She mixed street style with high fashion, used unconventional materials and techniques and blurred gender boundaries in fashion.

Vivienne Westwood with rubber gimp mask

Using fashion as a form of political expression: Westwood often used her fashion designs as a way to express her political beliefs and challenge social norms.

The Mini-Crini was a fashion trend introduced by Vivienne Westwood in the 1980s. It was a mini-crinoline skirt that was worn over a pair of leggings.

Always a realist, Westwood was a no-bullshit fashionista. She advocated for a more sustainable approach to fashion and encouraged consumers to choose quality over quantity, invest in timeless pieces, and support small and independent designers.

Protesting in London, 2018

She argued that fashion could and should be used as a force for good, and that by supporting sustainable fashion, we could create a more just and sustainable world.

In an interview with The Guardian, Westwood said: "Fashion is a very powerful industry. It's responsible for 10% of carbon emissions and it's responsible for a lot of pollution and a lot of landfills and it's the second most polluting industry in the world. And it doesn't have to be."
Her bold, unapolagetic and a matter-of-fact fashion will be missed.