South Koreans Wore 'Squid Game' Outfits To Protests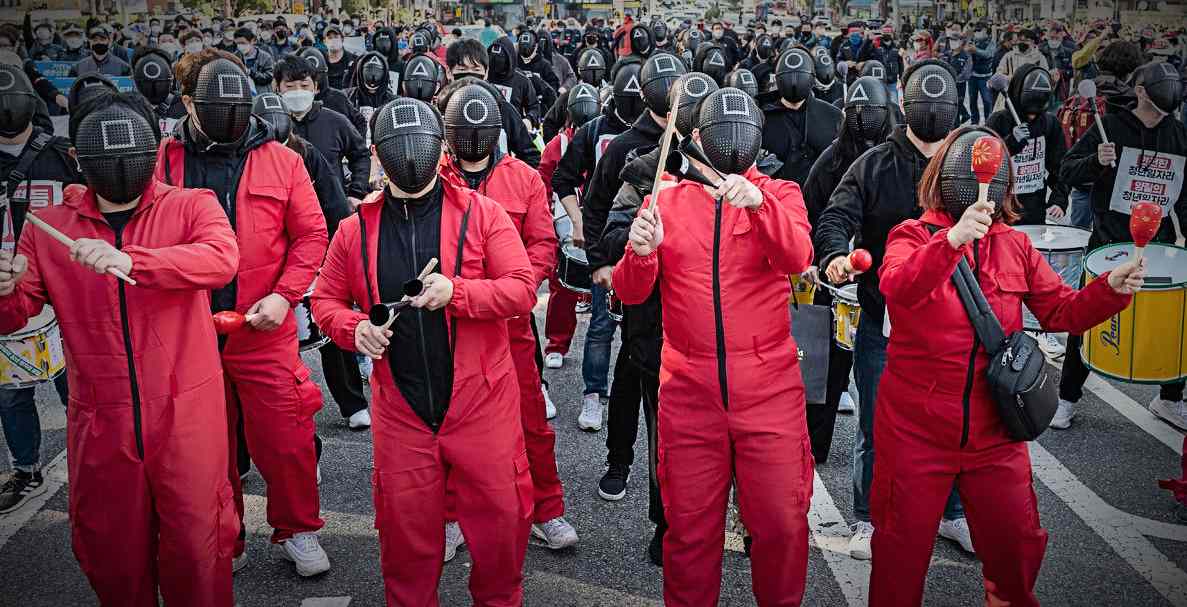 South Korean protestors wore 'Squid Game' masks to shine a light on poor working conditions in the country. Read the key points below.
Thousands of the South Korean union workers gathered on October 20 to demand better working conditions from the government.
In a statement, reported by Reuters, KCTU said: "About 80 youth union members dressed up in costumes that parody the Squid Game, which bitterly satirizes the bare face of our society."
Squid Game depicts a group of struggling people who are invited to compete in games for a cash reward. While the story is fiction, several union workers, who dressed up in the bright guard costumes from the series, told Channel News Asia, that just like the show's characters, "they too are struggling to make a living."
Some scenes were very hard to watch," Lee Chang-keun, a former employee of South Korea's Ssangyong Motors told ABC News. "In 'Squid Game,' you see characters scrambling to survive after being laid off at work, struggling to operate fried chicken diners or working as 'daeri' drivers. That reminded me of my co-workers who died."
Read more Fashion news here.